Remembering Private Charles Alfred Lawrence
With World War 1 as part of its concluding backdrop, I have decided to dedicate A Motif of Seasons to Private Charles Alfred Lawrence of the 9th Battalion of the Norfolk Regiment. The Royal British Legion gave me his name as part of their programme to have members of the public remember individually every British and Commonwealth soldier killed in the four year conflict.
Lawrence was killed one hundred years ago today, 15 September 1916 – the same day as Lieutenant Raymond Asquith, son of the then serving Prime Minister Herbert Asquith – in an offensive against German lines during the Battle of the Somme (1 July–18 November). He has no known grave but his name is recorded on the Thiepval Memorial to the Missing of the Somme in northern France.
I visited the memorial on Sunday 10 June this year during a short tour of the Somme battlefields with a military expert to check facts about the battle, and saw Lawrence's name inscribed on one of the sixteen pillars. It was a moving moment.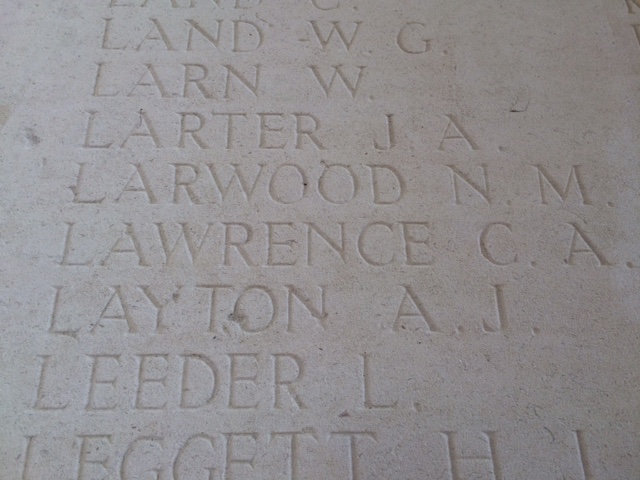 Related articles across the web