Author Biography
Edward Glover
Diplomacy back story
Edward Glover is a historical novelist
Edward Glover CMG MVO was born in London. After gaining a history degree followed by an MPhil at Birkbeck College, London University, he embarked on a career in the British diplomatic service, during which his overseas postings included Washington DC, Berlin, Brussels and the Caribbean. He subsequently advised on foreign ministry reform in post-invasion Iraq, Kosovo and Sierra Leone. More recently, for seven years (from 2005-12) he headed a one-million-acre rainforest-conservation project in South America, on behalf of the Commonwealth Secretariat and the Guyana Government.
Writing career
With a life-long interest in 16th- and 18th-century history, baroque music and 18th-century art, Edward was encouraged by the purchase in Berlin of two paintings and a 19th century British passport to try his hand at writing historical fiction. His first title The Music Book is a story of intrigue, betrayal, revenge, death and redemption, set in 18th-century Europe. The sequel Fortune's Sonata follows the beautiful English-born countess and a murderous spymaster as they come face to face with a scheming Prussian king, a deadly Russian empress, and even Beethoven and Mozart. The final book in this Herzberg Trilogy, A Motif of Seasons, tells the story of three women who, against the backdrop of the approaching First World War, seek to escape a patriarchal landscape of social straitjackets and dictated norms.
Edward's fourth book, The Executioner's House, is a story of intrigue and betrayal played by British and Soviet intelligence in post-1945 Berlin.
His fifth book, The Lute Player, is an 18th century fantasy. Mystery, obsession, rage, joy, demons, death, secrets and a lute – all are to be found in a father's search, an artist's mission, a lost soul's quest – where nothing, especially Khadra the lute player, is ever quite what it seems.
His sixth and most recent novel Dark Obsession, set in Paris and Indo-China in 1875, is about pathological obsession, how a disturbed mind has its own logic. Where does the border lie between love and obsession?
Edward's Books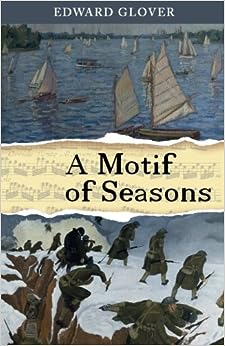 A Motif of Seasons
A Motif of Seasons – the last book in the Herzberg trilogy – follows three women as they find love, uncover family secrets locked away in an 18th-century music book, and define their individuality in a patriarchal landscape of social straitjackets and dictated norms.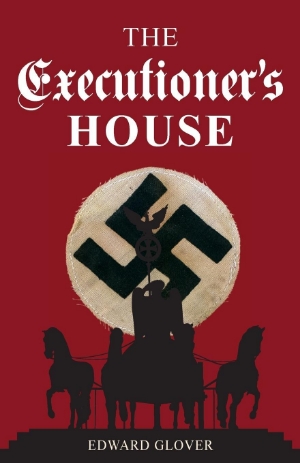 The Executioner's House
A story of espionage and betrayal set against the background of the Nuremburg trials.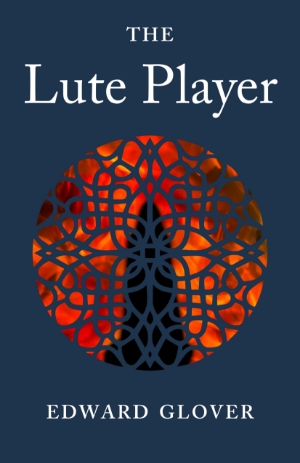 The Lute Player
a 18th century fantasy, set in Palestine and the Low Countries, about how things are not always quite what they seem.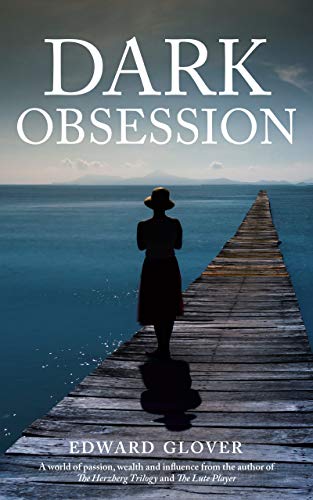 Dark Obsession
A man of status in late 19th Parisian high society becomes obsessed with a beautiful young woman he sees from afar one afternoon.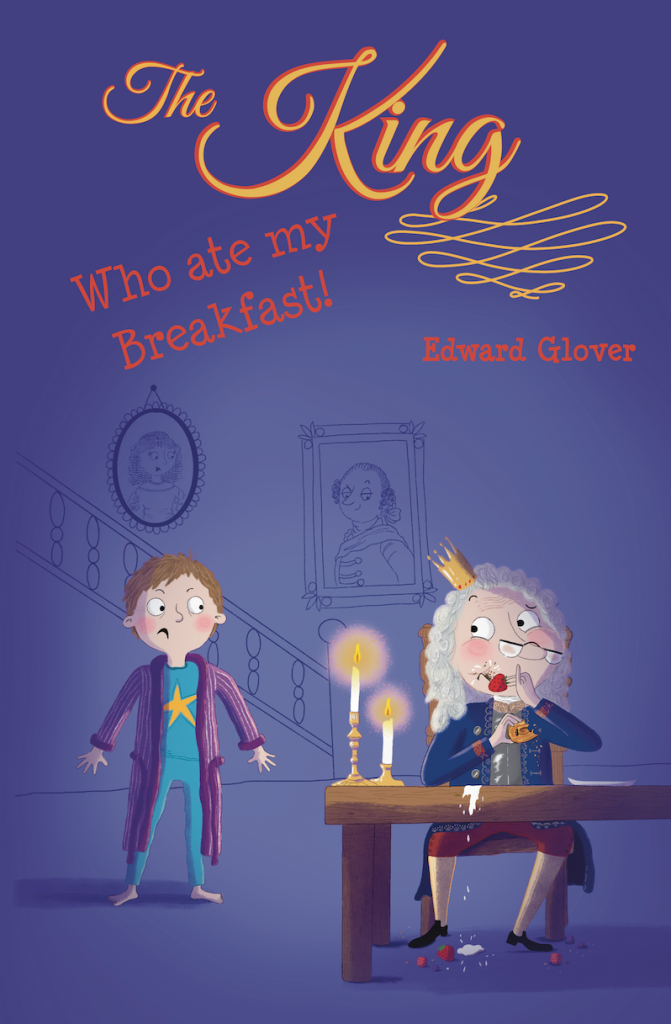 The King Who ate My Breakfast
Louis, on holiday, finds one morning his breakfast has been scoffed by an 18th century king. This act of larceny has unexpected consequences.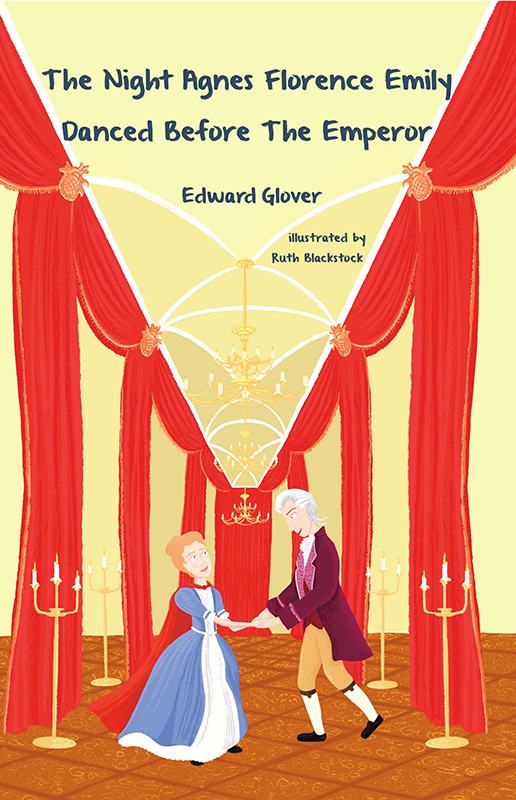 The Night Agnes Florence Emily Danced Before the Emperor
Agnes has strong likes and dislikes, particularly her aversion to noise. One
night, when she's exhausted and cross after a particularly tiring day, something extraordinary happens.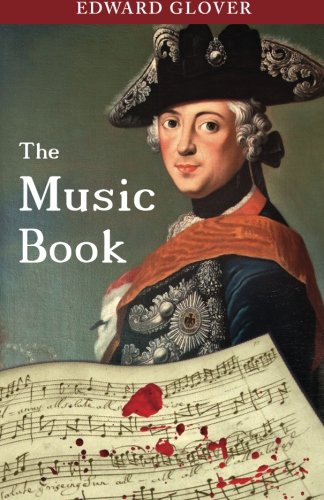 The Music Book
The first instalment of the Hertzberg Trilogy – fast moving and packed with intrigue, The Music Book reveals the dark and secret world beneath the veneer of 18th-century social glamour.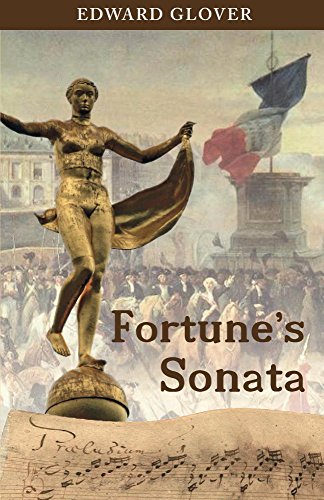 Fortune's Sonata
The second volume in Edward Glover's Herzberg Trilogy brings the beautiful English countess Arabella von Deppe face to face with Prussian kings, a Russian empress, Beethoven and Mozart.
A new genre
Setting aside for a while the completion of his seventh novel set in revolutionary Russia and Berlin in the 1920s and 30s, Edward has digressed into writing children's stories.
His first story – The King Who Ate My Breakfast – was published in 2022. The half-term holiday is approaching. There's one thing playing on young Louis's mind. He has to write a story for his English homework and try as he might he can't think of a single idea. His teacher has told him to use his imagination. But where does he find it? What does it look like? Then all of a sudden something completely unexpected happens.
Two new children's books will be published later this year.
Meanwhile…
Edward and his wife, former Foreign & Commonwealth Office lawyer and leading international human rights adviser Dame Audrey Glover, live in Norfolk, big sky country that gives him further inspiration for his writing.
Three days a week Edward is back in his career alma mater the Foreign Office as chair of the Foreign, Commonwealth & Development Office Association (the FCDOA) and as editor of the Association's online journal Inside Out and regular newsletters. He's also a board member of The King's Lynn Preservation Trust.
When he isn't writing or busy in the Foreign Office, Edward likes walking, playing tennis and gardening. He completed the 2014 London Marathon, raising over £7,000 for Ambitious about Autism, and the 2015 Hampton Court Half-Marathon.